Emergency Plumbing
We are available 24/7 to fix your Plumbing Issues:
In most cases, emergencies happen when you least expect them. Do not hesitate to contact us if your kitchen is clogged or your pipe is frozen. We at Pompa pluming offer emergency plumbing services in the North Hollywood area 24 hours a day, 7 days a week. We have a team of expert plumbers who are always ready to come to your home to unclog your kitchen or fix your frozen pipe.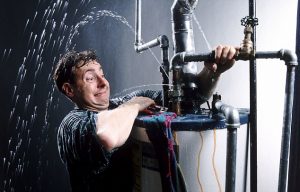 What you should do in a plumbing emergency?
If you are experiencing any sort of Plumbing emergency, make sure not to repair it by yourself. However, to reduce the risk of damage we suggest several steps to perform, before our plumbers arrives at your home. It is necessary to find and shutoff the water valve which is feeding into the problem area. Also do not forget to shutdown the gas or electric lines which are affected. If a pipe is broken, do not forget to shut off the main valve for the whole home.
At this instant, If you have any questions about any of the above measures, or you are experiencing a clogged kitchen or a frozen pipe in your home feel free to give us a call at (747)200-4222. Our plumbers will come to your home as soon as possible to attend your pluming emergency.
In the hour of need call Pompa Plumbing North Hollywood.
In the time of emergency, the certified plumbers from Pompa Plumbing North Hollywood will be by your side. Keep their contact details on speed dial, any time you come across a plumbing related emergency give them a call. They have a team of experts who can determine the source of  plumbing issue and come up with on spot and effective solutions to deal with you issue. It doesn't matter at what hour of the day or night it is, if you need plumbing related consider it done the second you call their services.
This plumbing service is available every day of the week. No exception is applied for holidays or festivals. The best part of working with us is that the price of the service remains unaltered. Customers aren't asked to pay a single penny more than they should. The plumbers at Pompa Plumbing North Hollywood provide emergency services at affordable rates and no extra charge.
They deal with plumbing emergency problems with the help of their experts.
An ordinary plumber can't deal with the havoc an emergency can bring about. Unimaginable number of problems can arise during emergency, for that you will require a professional.  Pompa Plumbing North Hollywood has a team of professional plumbers who can stay calm and composed during such situations and take care of the matter in hand. These plumbers have both the knowledge as well as the training required to face such problems.
What are the most common plumbing related emergency?
Here is a list of emergencies that one can face.
Clogged Sinks, Toilets, Bathtubs, and Shower Drains.
Leaking water heater, toilets, faucets, and pipes.
Water lines are damaged/broken.
Problems related with pipes.
Sewer related problems.
Water Heater not working.
Water Pressure too low.
Why choose them?
If you are facing any kind of plumbing related disaster don't forget to call the emergency services. Any kind of plumbing catastrophe becomes their tension and the best is they know what they are doing.
No change in the price despite the time or cause of emergency.
Complete transparency will be maintained with customers. Plumbers will explain what they are doing before they do it.
Skilled workers with complete knowledge of the task.
Friendly behavior.
The plumbers own all the needed tools and equipment.
Pompa Plumbing North Hollywood is here to help you get your home running smoothly call today at (747)200-4222