Pompa Plumbing North Hollywood (747)200-4222
Your water heater is one of the most important parts of your home, especially if you live in an area where flooding is very common. At Pompa Plumbing North Hollywood we understand your need of our plumbing services so we make sure we have plumbers available all across North Hollywood 24 hours a day 7 days a week so that whatever it is you need is fixed as soon as possible.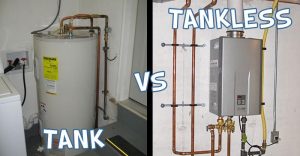 Pompa Plumbing provides a variety of plumbing services including water heater services.
Not enough hot Water
If your shower or faucets are running out of hot water quicker than usual. Our plumbers can get any job needed done involving a water heater
Water may be way too hot
If your water is too hot, the problem may be coming from the water heaters thermostat may be turned up way too high, if not your water heater may be malfunctioning.
Our plumbers are available at all times to replace, repair, or install water heaters in your home depending on what your problem is and what is needed in order to do this.
Installing new water heater
Pompa Plumbing North Hollywood has a variety of water heaters available for you to choose from. Their are two types of water heaters, conventional and tank less. Our plumber will provide you with a water heater depending on the situation you are looking at and depending on exactly what it is that is needed. Some of the most important factors to consider are that
Conventional Water Heaters
Installation is an easy process
Can handle a big amount of water
usually less expensive than a tankless water heater
when power is lost, hot water is still saved for a couple of minutes after the power has went off
less expensive to operate than electric water heaters
Tankless Water Heaters
endless hot water supply
hot water is provided instantly
requires less space than what a conventional water heater does.
If you are in need of a water heater repair, replacement, installation or maintenance check up call (747)200-4222